At Gloucester Framing, we offer a fully bespoke fine art and commercial framing service for the home, office, shops and galleries. We specialise in creating beautiful hand made frames for photos, prints, original art, needlework, medals, canvas stretching, papyrus, and sports shirts. We can frame just about anything!
Conservation Standard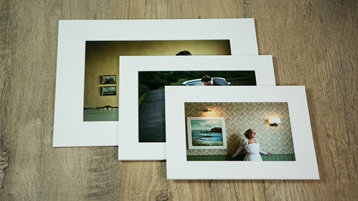 Gloucester Framing's specialist team of craftsmen produce everything by hand in our workshop in line with the fine art trade guilds conservation framing standards.
Custom Made Framing Services
Original Artwork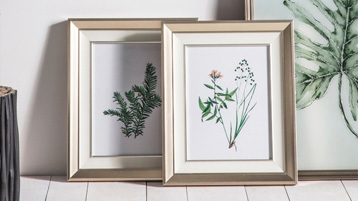 Bring your artwork to us and be confident that we will find a frame that enhances and displays it in the best possible light. Framing is part of the art and we have a choice of over 100 samples to view in-store. Whether it be an oil that needs to be stretched and displayed in a Tray (L-shape, floating) type frame or an Embroidery that requires a traditional frame and mount, we will treat your work with the care and attention it deserves.
Sports Shirts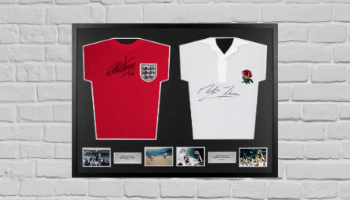 Display and protect your treasured sports memorabilia in a custom fitted frame.
Prints & Photos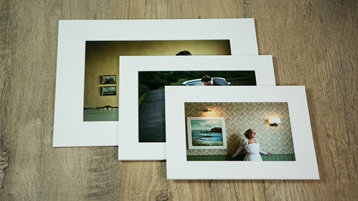 Bespoke frames for your Prints and Photo's make them come to life. Additionally we have a wide array of mounts and mounting options that can really make your work stand out. Multi-app mounts can be created to your specification and be reassured that we will offer helpful advice if needed to help achieve the perfect result.
Certificate Framing
Make those hard earned certificates stand out with the right mount and frame option. Show off yours or your loved ones hard work in the best possible style.
Box Frames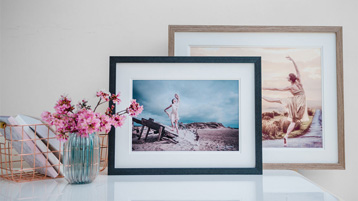 We create 3D frames that are the perfect depth and style for your work. Wedding flowers, jackets, models, baby hand/feet casts are amongst the many things that suit a box frame. We have even framed a Camshaft from a Mitsubishi Evo. Challenge us, I'm confident we can come up with a solution!
Medal Framing
We have a vast amount of experience with Military and/or Sporting medals. You could combine various memorabilia with the medals to create a real tribute to the individuals and/or achievements. If you have something specific in mind then we can realise your vision or we can help you find a fitting combination.